[soundcloud url="https://api.soundcloud.com/tracks/189554616″ params="color=ff5500&auto_play=false&hide_related=false&show_comments=true&show_user=true&show_reposts=false" width="100%" height="166″ iframe="true" /]
Chito is a smart, outgoing teenage boy. He is full of personality and loves to be goofy! Chito really enjoys interacting with people of all ages. Chito has Autism and is partially verbal. He uses a Vantage-Lite Augmentative Communication Device or picture exchange system to express his needs and wants. In particular, he is a wonderful teenager who loves music!
 Chito has many interests!! He LOVES to jump on a trampoline, bounce on an exercise ball, play in water, play with musical toys, flip through books and magazines, and use several apps on his iPad at home and in school. He also enjoys working on the Smart Board in the classroom. Chito absolutely loves to be outdoors. He enjoys running, swimming, and swinging. Many of the selections at the concert were Disney themes in recognition of his love for anything Disney.
He's a big teddy bear of a guy and is loved by his family, friends and teachers. All involved felt strongly about providing this gift for Chito. We also felt that we wanted to recognize, and thank Chito's school – The Joshua School. They are committed to helping individuals with Autism Spectrum Disorders and Developmental Disabilities attain the highest quality of life, valuing each unique mind, body, and spirit.  As such, the performance was dedicated to the school.
---
Composer: Nick Halsey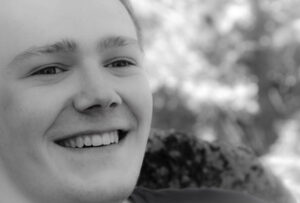 Nick Halsey is a student at the University of Southern California, where he's studying Civil Engineering, Architecture, and Music Composition. He's also a WordPress core contributor. In Summer 2014, he was one of WordPress' Google Summer of Code students.  He is an avid cellist, trumpeter and composer/arranger. Nick is the Resident Composer for the Boulder Cello Project, and is always adding to his free cello ensemble sheet music library. Most of Nick's projects are on his main website: Cello Expressions.
Performers: Boulder Cello Project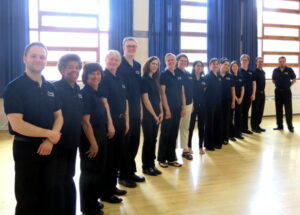 The Boulder Cello Project is an organization committed to supporting Colorado cellists by providing a non-competitive friendly place to practice, learn and share knowledge of music and the art of cello playing.  They also provide workshops taught by expert instructors for all levels and abilities.
The project collaborates with local and national composers to create music that is accessible to both beginners and advanced players, and also strives to create pieces to showcase the cello's versatility by playing music not generally associated with cello (such as jazz, rock, alternative, etc.) to inspire their members and audience to learn more about playing the cello or musical instrument. Their goal is to foster a stronger and more diverse community of musicians by providing music education in different genres to create more knowledgeable cellists who are able to play with other musicians in non-classical genres.
In addition, the Boulder Cello Project strives to inform and entertain their members and audiences by providing unique musical experiences by collaborating with other artists and musicians in their area, and will also be giving back to their community by performing for retirement communities and other non-profit organizations.
Venue: Glenn Miller Ballroom, CU, Boulder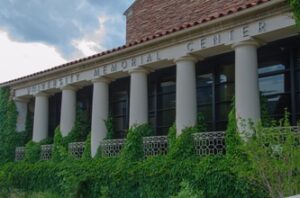 Many Trails was performed on the University of Colorado campus, in the Glenn Miller Ballroom for an audience of approximately 100.
---
Download the score.
Pictures of the performance.