Boulder Cello Project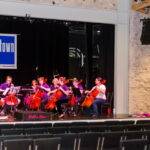 Boulder Cello Project
Performed:
Many Trails
Kati's Run
Awe and Joy
Lyons HS Band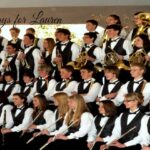 Lyons HS Band Conductor: Dr. Karen Gregg Performed
Chase the Morning Sun
Centaurus HS Orchestra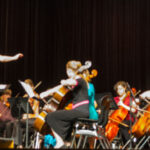 Centaurus HS Orchestra Conductor: Leslie Zeigler Performed:
Cuttlefish
Michael Reese & Space Jam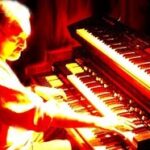 Michael Reese & Space Jam Performed:
Xander's Meander
Cathy Jones
Cathy Jones Performed: I Am Special
Blue Prairie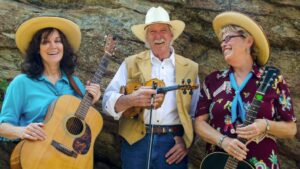 Blue Prairie Nancy Thorwardson – Guitar/Vocals Zeke Little – Fiddle/Mandolin/Vocals Jani Little – Guitar/Vocals Performed "Sweet Saddle Pals" Interested in performing a Chase the Music piece?
Sometimes – the professional story tellers do such a much better job, we think it best to let them tell the story… Here's what the local newspaper had to say . Composer Leigh Amick     VenueThe Boulder Library – Canyon Theater Sold out crowd of 250 friends and family of Meara!
Read More »