Welcome to Chase the Music.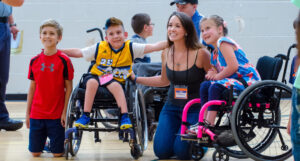 Chase the Music helps children battling critical conditions, by having original music composed and performed for them.
We'd love to engage with you and work together bringing original music to children.
We've worked with sound healers, music therapists, and therapeutic musicians to enhance their programs and bring a unique offering to a child battling a critical situation.
We love to work with school programs. We recently completed a program with Colorado State University Music Therapy Department, with 9 original pieces, created and performed by 9 different performing groups, for 9 wonderful children, each with a critical need.
Drop us an email, or give us a call on 347-MUSIC72. (347-687-4272) and we can discuss how a Chase the Music collaboration would work to help with a special child.